About us
Find out more about The Grand Brighton
Our historic hotel holds a thousand stories and our award-winning team are passionate about helping you write yours.
Whether you'll be spending most of your time discovering colourful corners of the bustling city, sampling some of our fabulous local food and drink, or enjoying a serene and well-earned rest by the seaside, a beautiful Grand bedroom is the perfect place to retire to in the evenings. If you're heading out to explore Brighton, we're just a stone's throw from the famous West Pier and the i360, and a 10-minute walk from the iconic Royal Pavilion, the lanes, or all the fun of Brighton Pier.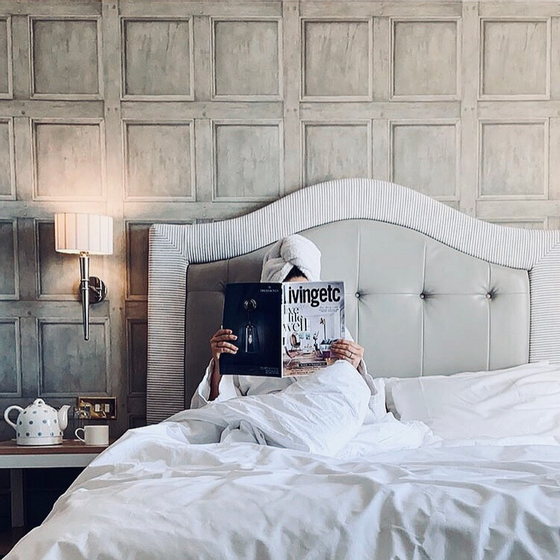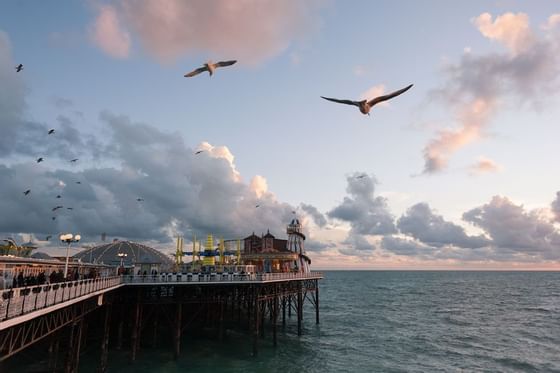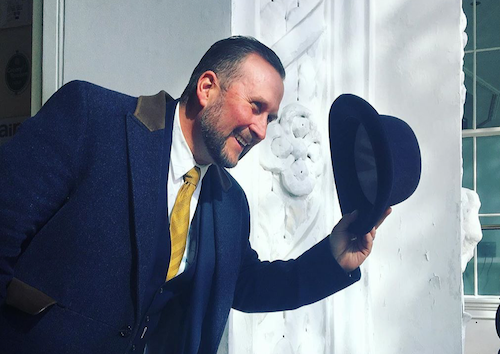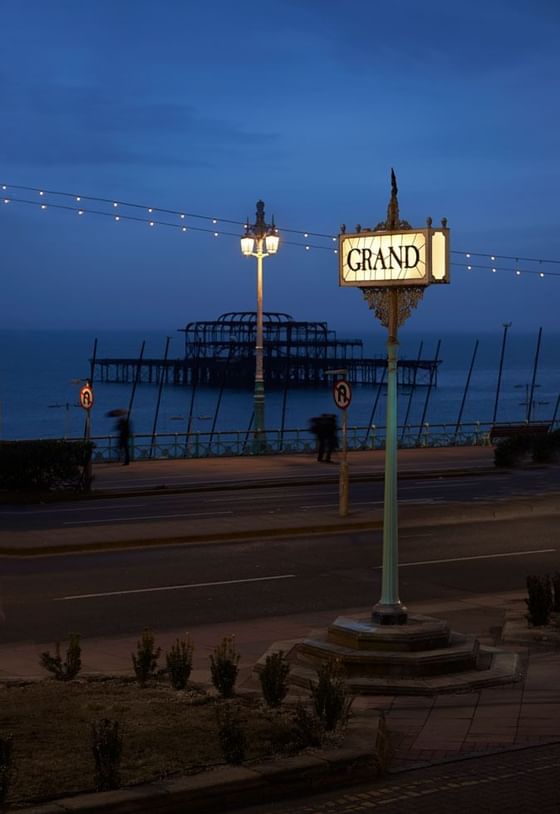 Our History
Set perfectly amidst the city, the iconic Brighon seafront, and the stunning backdrop of the South Downs, The Grand Brighton was officially opened on 21st July 1864 to great fanfare and celebrated as the original 'Palace By The Sea'. The now famous building was revered as a feat of Victorian architectural brilliance, masterfully designed by the celebrated architect John Whichcord Jr. Brighton's newest hotel boasted an impressive facade, ornate interiors, famously outstanding service, the very first lift outside of London - then referred to as 'vertical omnibuses'!
Today, the 156-year-old walls hold 201 beautifully designed rooms stretching over seven floors and set around the original dramatic sweeping staircase. Evoking memories from the past, with thoughtful modern design touches, the interiors of The Grand offer an array of delightful surprises and luxuries.
Our beautiful hotel holds more than two centuries worth of stories - from the birth of a Royal baby to ABBA's famous stay after winning the 1974 Eurovision song contest - and has featured in several adverts, documentaries, films and television shows, such as Only Fools & Horses and iconic Brighton cult film Quadrophenia.
Dotted around the hotel you will find Grand Moments plaques with QR codes that you can scan to reveal the fascinating stories and moments from by-gone eras that have unfolded in each area.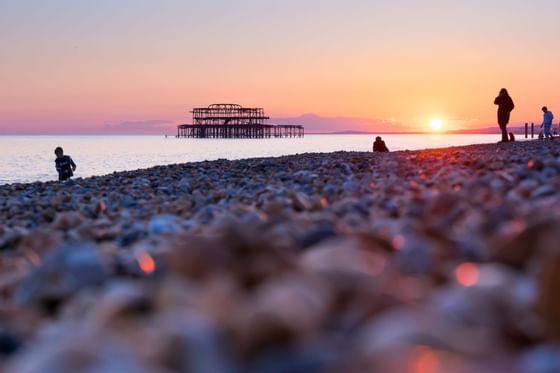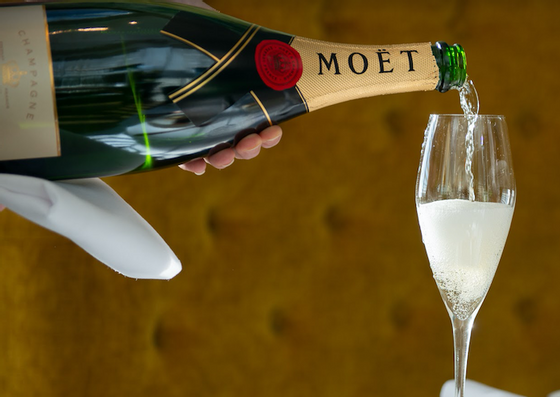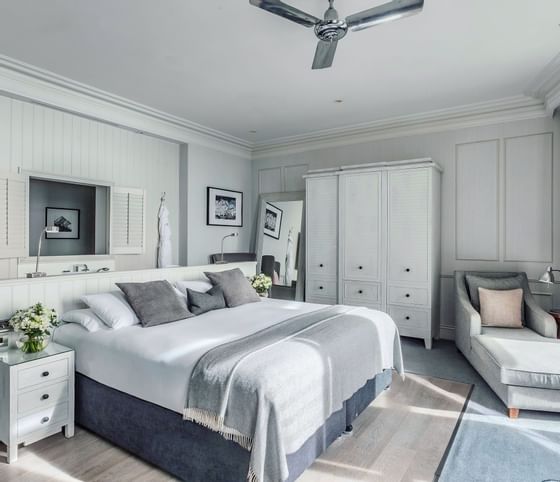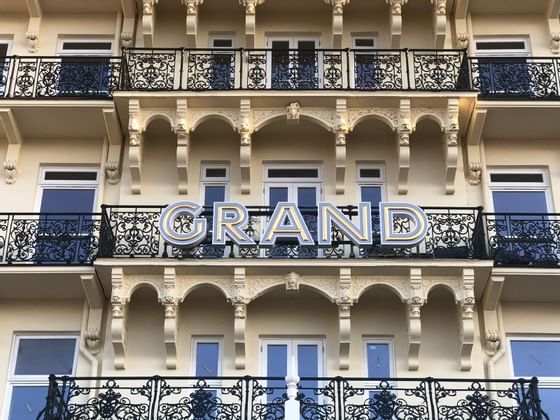 Our hotel
It's all in the name. The Grand Brighton hotel sits majestically and independently on Brighton's seafront, in a prime location at the centre of an iconic city revered the world over.
The Grand experience is built on making memories to last a lifetime. It's in everything we do - from our stunning interiors and bedrooms to delicious dining options and a team who go above and beyond to make your stay unforgettable.
Whilst today you'll find goregous contemporary design-led spaces, like our restaurant Cyan, and modern luxuries and amenities in our bedrooms, we're so proud of our history. In 2019 we completed a major renovation project that restored our stunning Victorian facade to it's former glory and around the hotel you'll find other beautifully maintained original design features, including the emerald marble pillars in the lobby and ornate cornices in the bar and restaurant.
Our bedrooms are the star of the show. Inside you'll find beds fitted with divine Egyptian cotton linen, a range of pampering toiletries from Noble Isle and fluffy Grand robes and slippers, alongside all of the essentials a modern traveller might need. Plus, many also boast seafront balconies complete with sustainably sourced outdoor furniture - and with views all the way from the palace pier to the beautiful wreck of the old West pier, there really is no better front row seat in the city.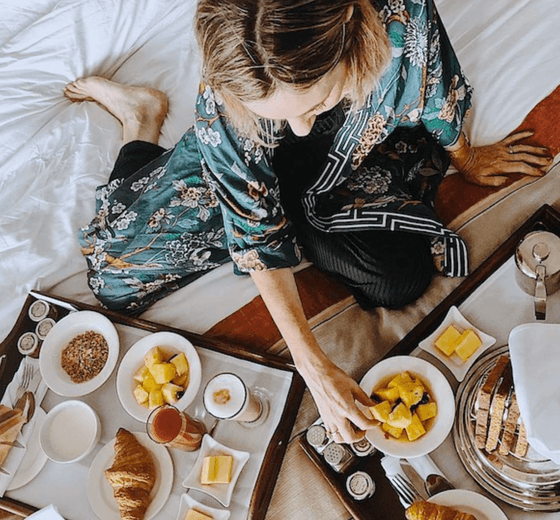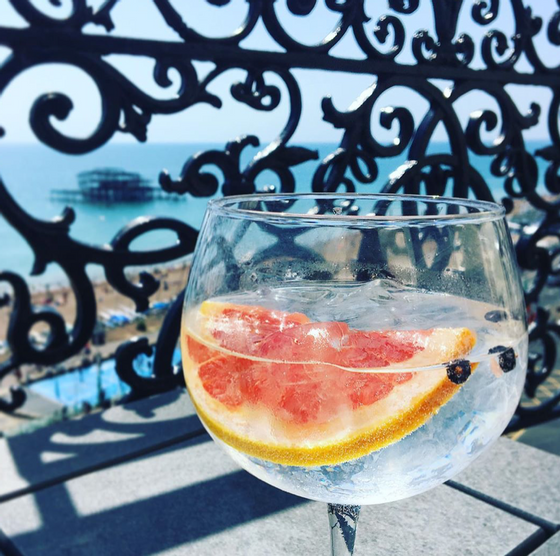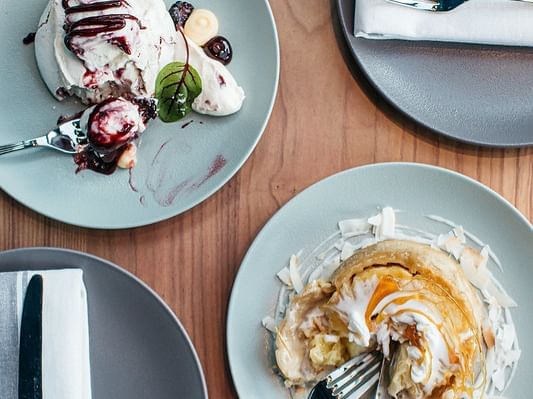 Grand dining
Enjoy delicious dining during your stay, whether in your room, our restaurants or the great outdoors!

From a truly Grand breakfast to an unforgettable dinner, dining is at the heart of the Grand experience. Our Executive Chef, Neil Gooding, and his talented team create sensational menus which are crafted around fabulous seasonal flavour combinations and the finest locally sourced produce and meat.
Enjoy our award-winning afternoon tea in the sun-soaked Victoria Terrace, ready to eat picnics to take with you as you explore Brighton, epic Sunday roasts with all the trimmings, or our fabulous all-day dining menu available both in room and in our lounge and restaurant spaces.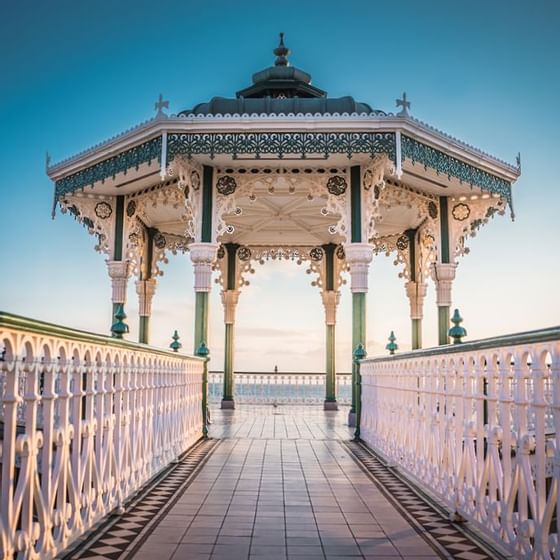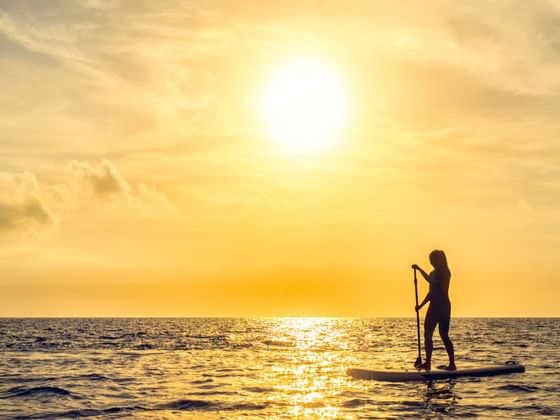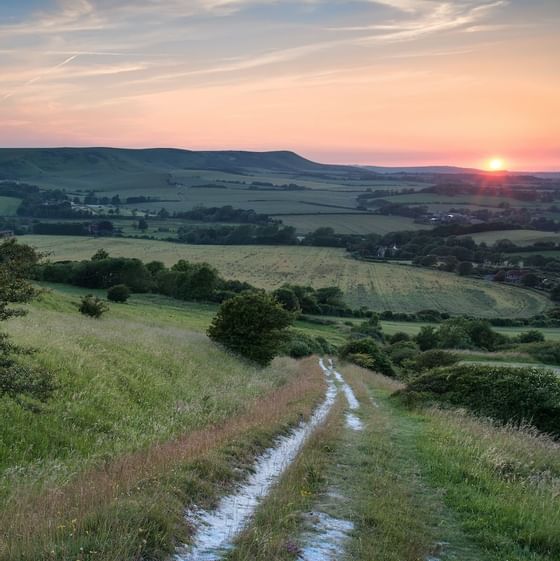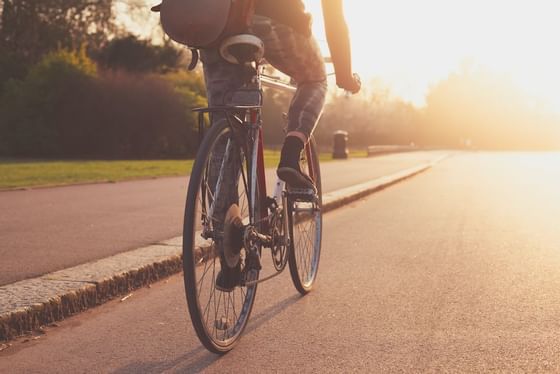 Our local area
Our hotel stands proudly on Brighton's iconic seafront, nestled in the centre of the city and with the serene South Downs nearby.
We're lucky enough to have some of Brighton's most beautiful landmarks just steps away from The Grand, including the West Pier, the Palace Pier, the Brighton Bandstand, and the Royal Pavilion & it's lovely gardens. The colourful and creative heart of Brighton, including it's wonderful array of unique shops, bars, galleries, attractions and more, are all within walking distance too.
If you're keen to wander a little further, or maybe explore by bike or by car, Sussex has so much to offer, from gorgeous vineyards in the countryside to historic castles and National Trust sites.
Explore some of our favourite attractions and local spots in our guide below.
We hope to welcome you to The Grand soon!